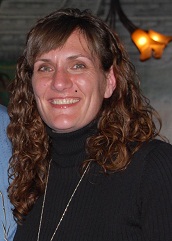 My name is Whitney Francis, and I am thrilled to be teaching kindergarten for Luckiamute Valley Charter School! I will also be working as the lower grade Intervention Specialist for my second year. I have been in the teaching field for over 20 years, graduating from George Fox University with my BS in Elementary Ed. Previously, I worked for Central School District as a kindergarten teacher for two years. I have taught grades K, 1, 5, and 6 throughout the state of Oregon.
When offered the job at LVCS, I was on cloud nine to say the least . What could be better than teaching at a school where children come first, families are fully vested in the community, the setting is enriching and hands-on learning awaits children the minute they step onto the property?
My husband Ron and I will be celebrating 22 years of marriage this August. He works for the Oregon Dept. of Transportation as a Wetland/Soil Scientist. We have three amazing children, ages 21, 17 & 11.
With my position at LVCS, I feel as if I have been offered a chance to come home to all that I remember as a child growing up and attending a small school setting in The Dalles, OR. When not teaching, I enjoy reading, camping, hiking, gardening, taking care of our menagerie of animals, tennis, dance and anything that has me moving and outdoors! I look forward to this year as an amazing experience and am pleased and honored to be working with your children.