At Luckiamute Valley Charter School we use proven curriculum to generate world-class results.  Please click on the image to the left of each summary to learn more: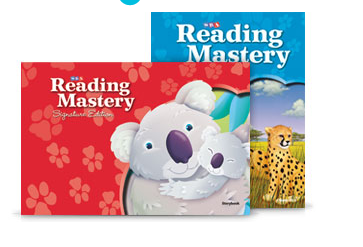 Reading Mastery Signature Edition 2008
Uses Direct Instruction to help students develop into fluent, independent and highly skilled readers with Reading Mastery Signature Edition. Used in thousands of schools across the country. Reading Mastery has been a successful reading intervention program with a wide range of students, including significantly at-risk populations, for more than 35 years. Flexible and comprehensive, the Signature Edition greatly expands and refines instruction found in previous editions, appropriate for use as a supplemental intervention program or a comprehesive core reading program.
---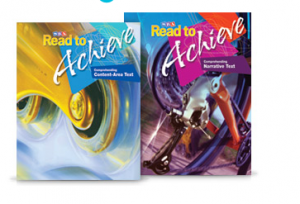 Read to Achieve
Read to Achieve
equips students with effective comprehension strategies they can apply content area subjects including science, social studies, and literature. Tailored to the more complex forms of literacy required in middle and high school.
Read to Achieve
targets the reading challenges adolescent readers face.
---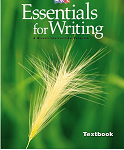 Essential for Writing
Essentials for Writing
builds essential skills for writing in Grades 6-12. Program is designed to help middle/high school students write with clarity, purpose, and care. Systematic, explicit instructions and daily writing assignments ensure that students focus and structure their thinking, as well as learn strategies for accomplishing specific types of writing tasks. Appropriately scaffolded lessons prepare students to produce work that contains well-developed and pertinent ideas, supporting examples, and appropriate detail.
---

CORE Knowledge
The idea behind Core Knowledge is simple and powerful: knowledge builds on knowledge. The more you know, the more you are able to learn. This insight, well-established by cognitive science, has profound implications for teaching and learning. Nearly all of our most important goals for education–greater reading comprehension, the ability to think critically and solve problems, even higher test scores–are a function of the depth and breadth of our knowledge.
---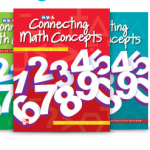 Connecting Math Concepts: Comprehensive Edition 2012
Grade Levels K -5
Connectiong Math Concepts
shows students how to compute, solve problems and think mathematically!
Connecting Math Concepts
provides systematic, intensive instruction to:
Introduce key concepts clearly and carefully to accelerate student progress
Teach students to connect skills and "big idea" concepts
Monitor each student's progress daily to differentiate instruction
Offer online activities to reinforce students' mastery
Use explicit strategies that incorporate oral and written responses
---

Saxon Math
Saxon Math, developed by John Saxon, is a teaching method for incremental learning of mathematics. It involves teaching a new mathematical concept every day and constantly reviewing old concepts. Early editions were deprecated for providing very few opportunities to practice the new material before plunging into a review of all previous material.
---

Excellence In Writing Program
By using existing "source texts" to rewrite and practice basic skills, children can increase their confidence and competence, gradually building their writing stamina and fluency. Then, when it comes time to put their own thoughts into written words, the needed skills are there. By separating "what to write" and "how to write," you can teach writing without tears.
---

SPARK Physical Education
SPARK is a research-based, public health organization dedicated to creating, implementing, and evaluating programs that promote lifelong wellness.  Each program fosters environmental and behavioral change by providing a coordinated package of highly active curriculum, on-site teacher training, extensive follow-up support, and content-matched equipment.